Annual Travel insurance for the over 75
We recommend you use our call-back option to obtain a quote for your annual travel insurance
As we are travel insurance brokers, we have a range of policies available and we can discuss the various options, and ensure that the policy is suitable for your circumstances, e.g. if you have medical conditions. To request a call back, select one of the options on the 'Travel' menu above and fill in a simple form.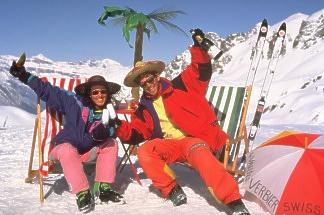 SUMMARY
Portwoods offer a range of annual travel insurance policies for the over 75. The maximum age is 85 and worldwide cover including the USA/ Canada is available. Some annual travel insurance policies can be bought directly online - others require our assistance, especially if the travellers require unusual features.
Annual Travel Insurance
With most people over 75 having retired, the increase in free time means that the effective enjoying of multiple trips abroad is now within reach. over 75 annual travel insurance provides a simple means whereby a single policy can be effected that will insure multiple trips during the year.
As a long-established broker, B Portwood & Co Ltd have specialised in the travel insurance needs of the over 75 and have access to many schemes - three of which are below, but a plethora of alternatives are available. We recommend that prospective customers contact us, so we can discuss the covers needed and provide the one most suitable for your trip. Our contact number is : 01388 607140
General notes about annual travel insurance
Whilst the insurance premiums for travellers aged just over 75 are reasonable on all schemes, once the age of 70, 75 or 80 is reached then the cost increases substantially - especially if there are medical conditions to be disclosed.
Annual over 75 travel insurance to cover trips outside the European area (NB this area varies with different companies - some may include North Africa, others rate Southern Europe as more expensive than Northern Europe) are considerably more expensive than policies where cover is restricted therein. At the moment we are uncertain how the market will react to 'brexit' - premiums will no doubt be affected whether or not the EHIC will remain valid. The fall in the value of the pound post June 23rd 2016 will no doubt also reflect in increases of premiums since the costs of medical treatment abroad will have to be paid in local currency.
Even if only one out of five trips for the year is outside the European area, the full premium must be paid. Furthermore, some over 75 travel insurance companies will cover existing medical conditions inside Europe only and be unable to cover them in America, for instance. This would have a deliterious effect on cover.
One solution, would be to have an annual travel insurance policy covering trips within Europe and then take out a bespoke over 75 single trip insurance policy to cover travel outside.
Premiums for annual travel insurance are most economical if there are going to be many trips and if the trips are going to be for several weeks. (There is usually a 30, 60 or 90 day limit per trip).
However, if the traveller is uncertain as to the number of trips to be taken that year then an annual travel insurance policy has one advantage: there would be no need to arrange cover if there arose a sudden opportunity or need for an extra trip. (Providing the period fell within the maximum duration allowed)
Annual travel insurance policies can be extended, like single trip policies, to cover extras such as winter sports or hazardous activities. It is recommended that, as your insurance broker, you contact us to discuss your needs and requirements should they extend beyond the most basic.
over 75 travel insurance to America, may come down slightly if the POTUS is able to reduce the cost of medication and treatments by leaning on 'Big Pharma' in an effort to reduce the costs for Americans.
Please note that this website does not use cookies. No information is requested or retained from users.
B Portwood & Co Ltd are registered in England (785468) and are authorised and regulated by the Financial Conduct Authority for the arrangement and administration of non-investment insurance products. This can be checked on the FCA website or by calling 0800 111 6768. B. Portwood & Co Ltd are also a licenced credit broker.